This website is for all English speaking sewing enthusiasts, so you can enjoy Japanese sewing patterns, regardless of the language barrier.
You will find [free Japanese sewing patterns](/free-japanese-sewing-patterns/) translated into English, so you can start sewing straight away.
You can read reviews of Japanese sewing books, and shop for recommended sewing books.
For the ultimate guide to sewing Japanese patterns, you will love my e-book, How to Sew Japanese Sewing Patterns.
About me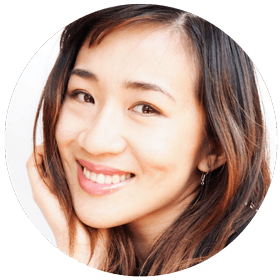 I'm Rin, a lover of all things handmade. I was born in Japan where my grandmother is a tailor, so crafting is in my genes! I now live in Australia with my husband and two girls.
I love the simplicity and elegance of Japanese sewing patterns–my mission is to make them accessible to non-Japanese speakers. I'm also passionate about helping women discover their creativity and create a beautiful, meaningful life.
For more about me, please come say hello at my crafting and slow living blog, Sew in Love.
Stay in touch
See beautiful sewing inspiration and Japanese patterns via:
Contact Rin
Please message me on Facebook
Download a free ebook sample
You can get a sneak peek of my ebook, "How to Sew Japanese Sewing Patterns" for free. You'll also receive updates and discount codes. Sign up below: